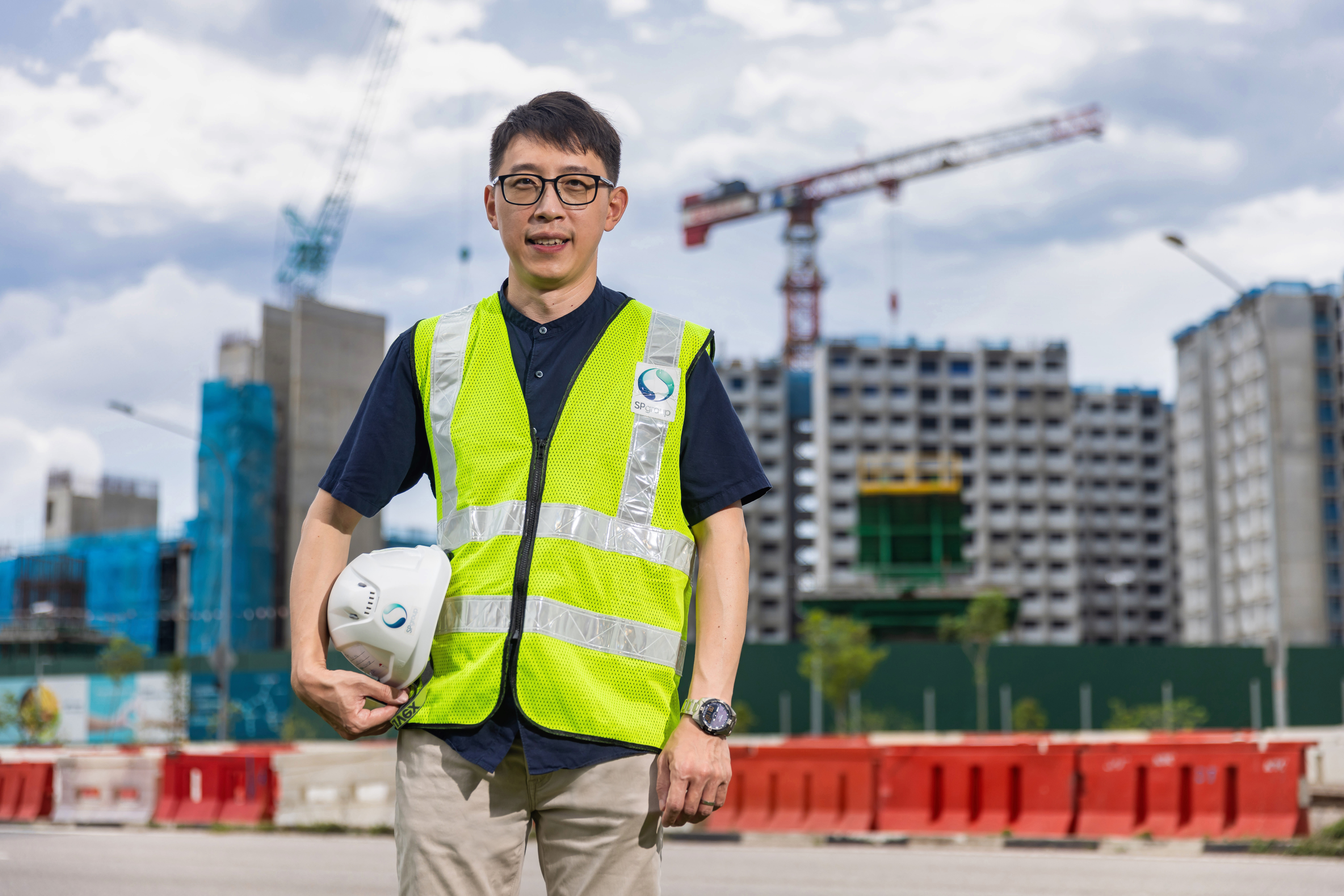 Liu Yue is the deputy lead for the construction of the centralised cooling system in Tengah eco-town.
Three years ago, Sustainable Energy Solutions (SES) Principal Engineer Liu Yue was tasked to design and build the first centralised cooling system (CCS) for Tengah eco-town.
"We started from ground zero and had our fair share of roadblocks. With all the hard work we put in, it is very rewarding to see everything come to fruition. I am glad to be able to play a part in pioneering the most futuristic town in Singapore towards smart and sustainable living. I guess it's my way of leaving my mark – a green one," says Mr Liu.
Read more about how Liu Yue and the SES team have powered through challenges to deliver solutions that help residents and businesses in Singapore reduce their carbon footprint here: https://spgrp.sg/GreenCCS